Kibsi Platform: for
Innovators
Enhance your software or hardware with the power of vision
A ready-to-run computer vision solution to enhance and extend your product capabilities
Ignite your innovation: supercharge your products with Kibsi
Imagine your products not just working, but actually getting smart about it. With Kibsi embedded into your software and hardware solutions, they gain the power to see, analyze, and act on visual data in real time. It's like giving your products a sixth sense, so they can adapt, react, and continuously learn from the world around them. Now, that's smart business.
The possibilities with Kibsi are endless - where will your imagination take you?
Kibsi makes brilliant solutions even better
Kibsi infuses your solutions with computer vision, transforming them into intuitive tools that adapt and respond with precision. It's innovation made practical, elevating your product to a new standard of excellence…keep reading to see how.
Integrate cameras into your business processes in real-time
Use your existing cameras to enhance workflows and processes with applications that understand the physical world.
Enrich data lakes with visual data
Turn camera feeds into structured data inside your data lakes, adding compelling context and insights to your analyses.
Build digital twins that see
Use visual data to enhance your digital twins and give them incredible context without thousands of new sensors.
Power up your products and applications with AI & computer vision
Deliver better outcomes to your customers by integrating computer vision into your hardware, software, and SaaS offerings.
View live data, uncover trends, trigger alerts & automate actions
Empower analysts and business leaders with new data – both with real-time understanding and actions, and historical analysis.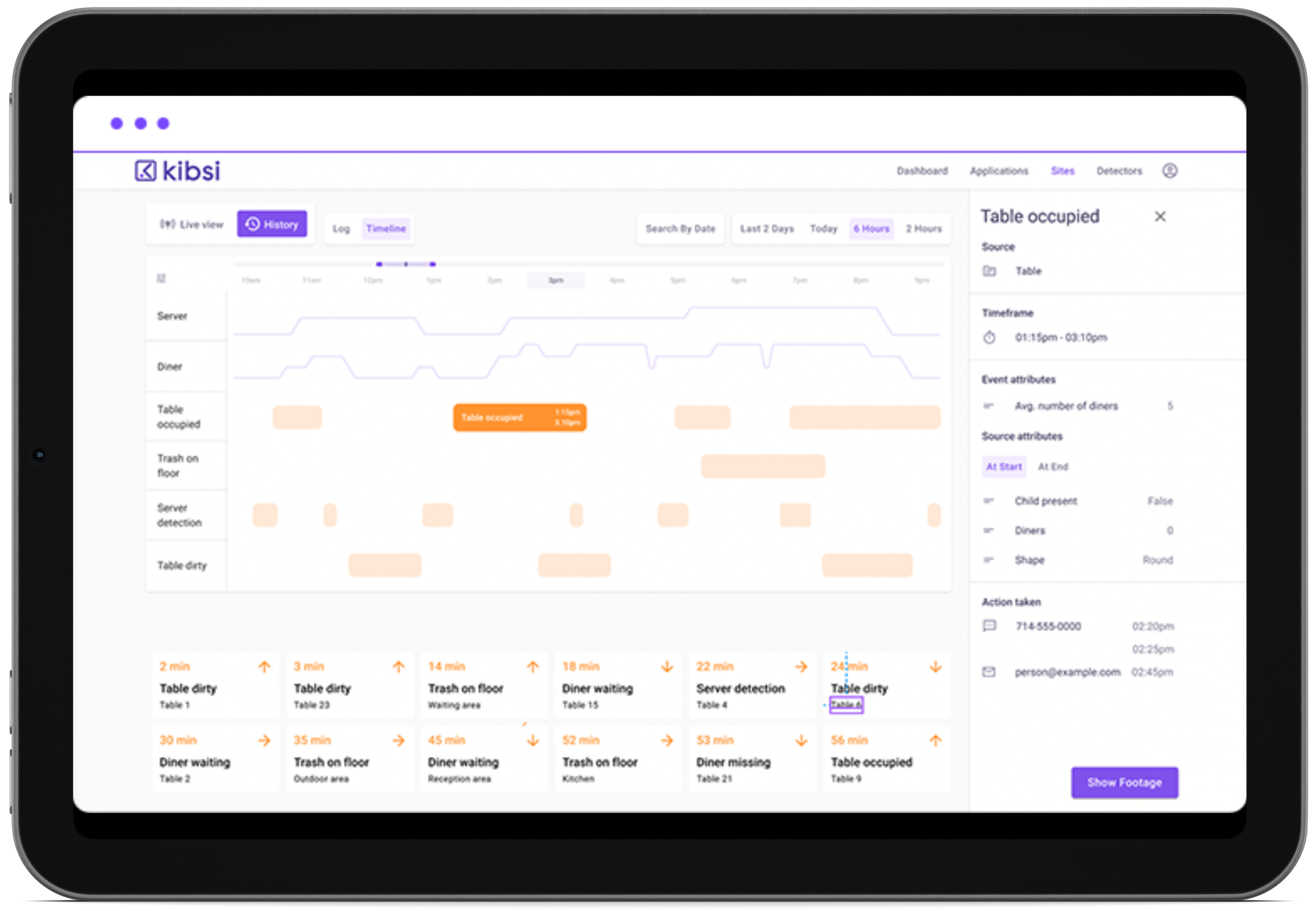 Get inspired - meet a couple of our innovative partners
Our partner is shaping the future of pet wellness with recognition. By integrating Kibsi's platform into their tech stack, they can keep tabs on furry friends, ensuring they're safe and thriving—technology that truly understands how to make tails wag.
Healing with a new perspective
This trailblazer in medical tech has integrated Kibsi to enhance patient care. By outfitting devices with AI computer vision, they're providing caregivers with a powerful, data-driven tool to deliver better outcomes.
A cutting-edge computer vision platform
Unlock a realm of possibilities with Kibsi. Seamlessly integrate our smart vision platform with your existing systems, whether you're a business enhancing the cameras you already have or a developer enriching your applications. Our intuitive APIs and streamlined tech ensure a smooth, limitless creation experience for everyone.