Whether you're just dipping your toes into the world of Computer Vision or your ready to dive all the way in with hundreds of cameras all over the world, we've got you covered.
Choose the plan that works for you
When it comes to pricing, we like to keep things simple. At Kibsi, you'll find flexible plans tailored to suit your business needs—whether you have a single warehouse or facilities around the globe.
We're committed to providing value at every level, which means you only pay for the features and scale you actually use. Ready to turn your video footage into actionable, real-time insights? Let's find the perfect plan for you.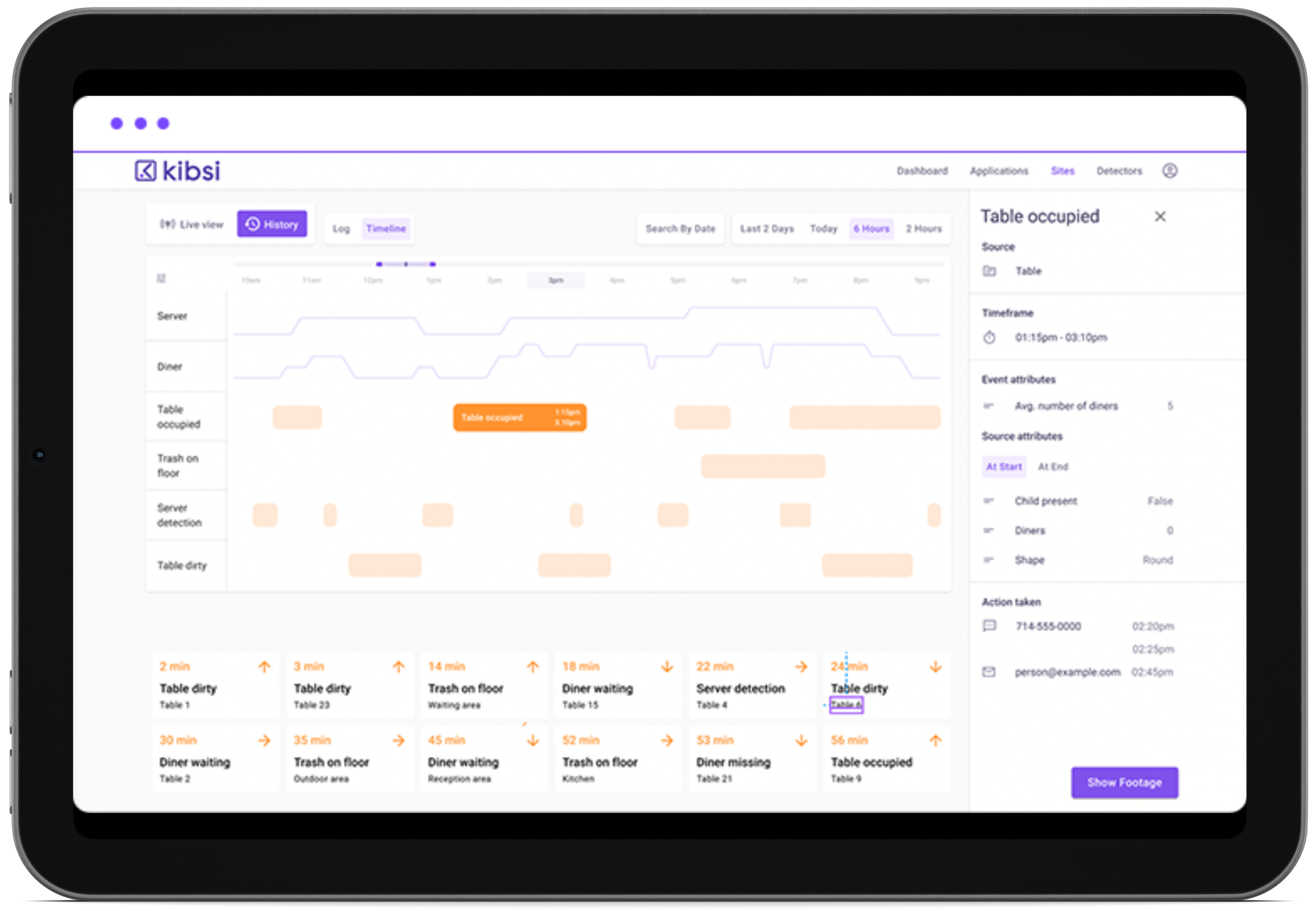 Free
Take Kibsi for a Spin
Developer
Get Into Details
Premium
Make Magic Happen
Add-on unlimited video streams
Detectors per application
Offline/edge integrations
Actions: webhook, SMS, email
Actions: Salesforce & ServiceNow
Real-time data API & subscriptions
Real-time data stream (Kafka/Kinesis)
Kibsi historical dashboard
Time-series data BI integrations
Enterprise identity and SSO
Role-based access control
Private data plane (BYO-AWS) option
Kibsi works with your existing camera installations so you can quickly and easily turn your video feeds into actionable insights. Plus, with multi-camera support you'll be able to see your business from every angle.
How Does Kibsi Work in Your World?
Kibsi is designed to flex to your needs, offering real-time alerts, easy customization, and seamless API integration. Whether it's tracking freight, monitoring manufacturing or keeping queues moving for concessions, Kibsi turns your video feeds into actionable insights. Intrigued? There's a lot more to explore.